Open source private server for Super Mario Maker (Wii U), integrated with SMMDB and Cemu. For questions or bug reports you can open an issue.
Features
This is prototype-quality software. Do not expect it to work 100% of the time, however you should be able to do the following things:
✔️ 100 Mario Challenge (using random levels from SMMDB).
✔️ Basic functionality in other areas.
Features that are not implemented:
❌ Level uploading.
❌ Course browser.
❌ Makers.
❌ Bookmarks.
❌ Synchronized stars.
Installation
Download SmmServer and extract it somewhere on your hard drive.
Start SmmServer.exe.
Click 'Start'.
Click 'Start Cemu'.
Install and start your copy of Super Mario Maker EU v272.
Screenshots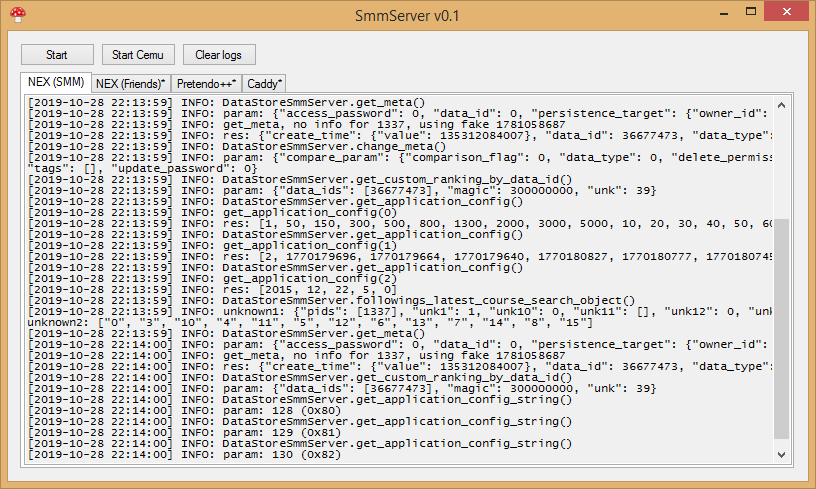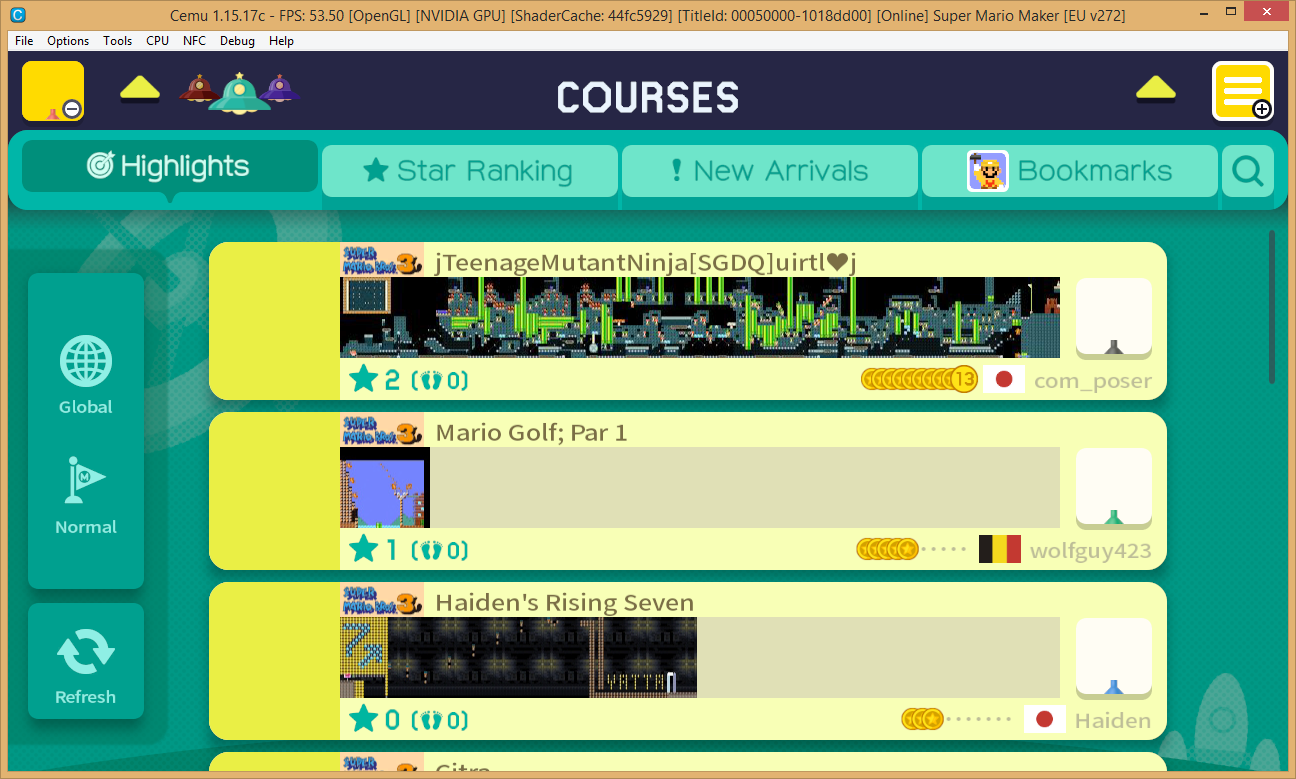 Credits
None of this would have been possible without these projects/people: